Free frame ratio template
Free templates that contain frames for all of the most common screen ratios.
Frame ratio template (download PDF/10K)
Frame ratio template (download GIF/7K)
In my Nuts and Bolts Filmmaking book (chapter 3) there are a number of templates for the various screen ratios.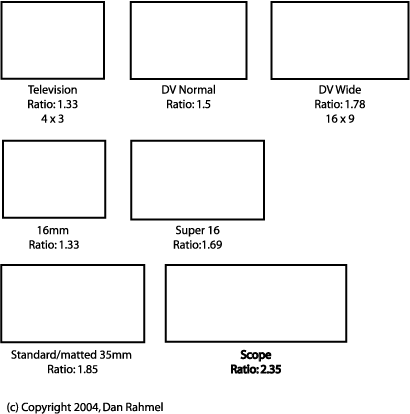 These ratios include the general proportions for television, Mini-DV, Mini-DV 16 x 9, 16mm, Super 16mm, Standard 35 mm, and widescreen/scope.
You can use these templates for storyboarding, creating simple frame viewers, and for creating matte templates for applications such as animation.