Movie Construction Kit template
Outline template for making a movie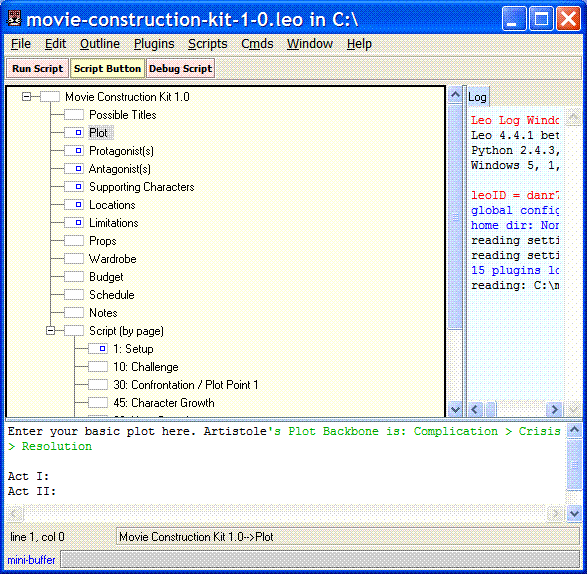 I thought it would be handy to have a template for planning a script or movie that would allow me to quickly lay out all the key elements.
Using the Leo editor (a fantastic FREE cross-platform outliner, you can check out Leo here), I put together a framework of a movie that featured places for characters, locations, etc. It also helps to create a general script overview by providing a breakdown boilerplate of a generic script.
I've found this template to be extremely helpful in originating a film project. I hope you find it useful as well.
Download Move Construction Kit 1.0 (2K)
(note: requires Leo editor to use -- download Leo here)