Here is a simple template for sheet music for piano, guitar, and other instruments. I needed to write out some of the music I was working on, so I created a simple template with both treble and bass clef staffs.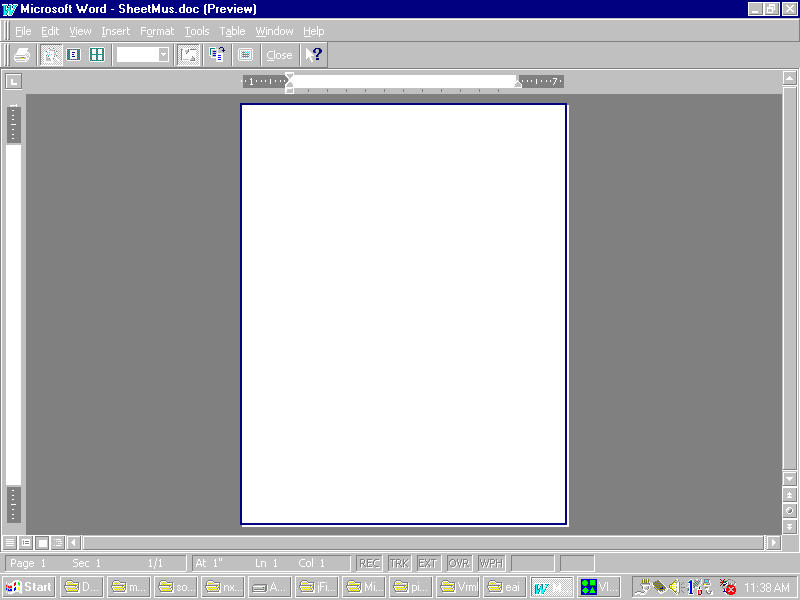 The actual drawings are created using the Microsoft Word drawing objects so they can be easily modified. If you need a greater or lesser number of staffs on the page or you want to add a lyric line, this is easy to do. You can even add a custom header (perhaps in color) to personalize your sheet music!
Once you have the template the way you want it, it can easily be printed to a laser or ink jet printer. The template is included in three formats: Word 7, Visio, and Windows Metafile (WMF). If you have Word or Visio, these template are easily modifiable. The WMF file contains a single set of the bass and treble clef staffs and can be loaded into almost any drawing program.
Download Word 7 template (36 K)
Download Visio document (35 K)
Download Windows Metafile of Staff (4.6 K)
(c) Copyright Coherent Visual, 1998